Trading bot for HTX
Using Veles platform for HTX exchange, you will be able to trade digital currency using bots! Freeing yourself from manual trading and working with complex charts. With Veles you can set up a bot for classic HTX Spot as well as for trading HTX Futures USDS-M and HTX Futures COIN-M perpetual futures contractsTrading bot for HTX is one of the largest exchanges in terms of derivatives trading volume and number of participants, founded in 2013. According to CoinMarketCap, HTX is firmly in the top 10 largest crypto exchanges in the world, with a daily turnover of over $1bn in derivatives. Thanks to the Veles platform, you can set up your bot in 3 clicks on the HTX exchange by choosing a ready-made strategy or develop your own, thanks to the many indicators from Veles for the HTX exchange. Register at the exchange and get a 10% discount on transaction fees from VELES: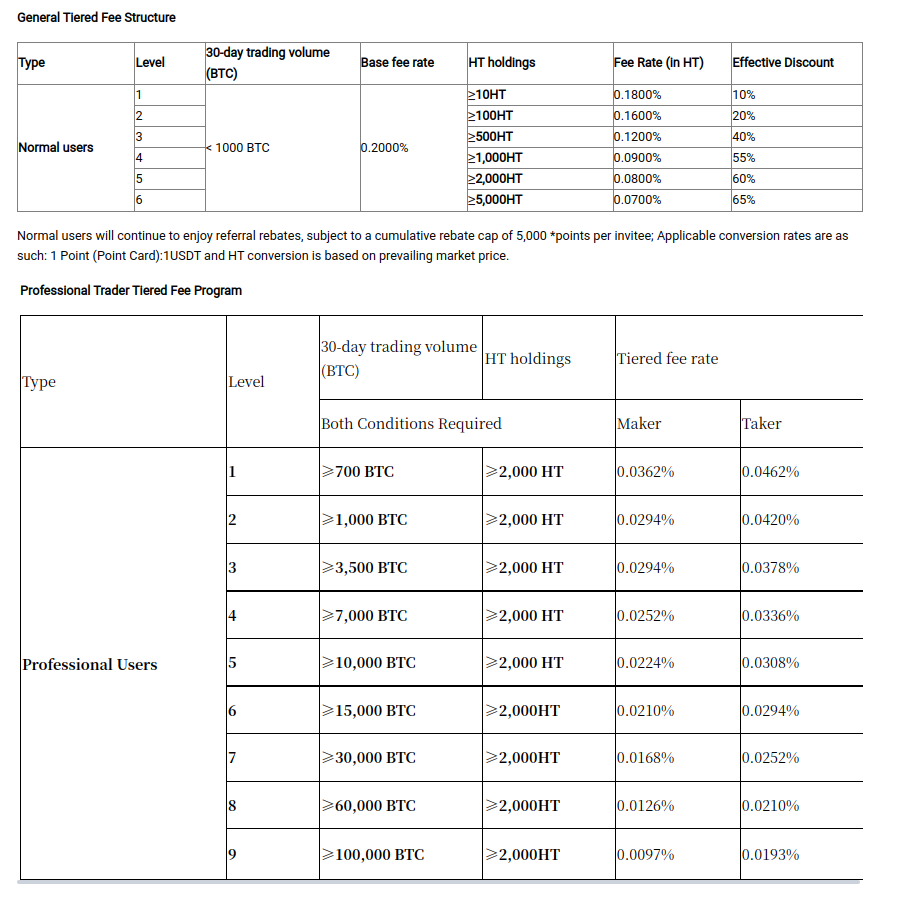 Learn more about the Veles platform
Veles is designed to trade cryptocurrency using bots. Veles is a no-code platform with a simple and clear interface. It will be suitable for both beginners and experienced traders. The main goal of Veles trading bots is to simplify the trading process and maximize profits.

To start using Veles bots, it's enough to choose a ready-made strategy or use the optimal set of built-in indicators to develop your own strategy. It's possible to trade on both rising and falling prices of an asset. To trade as a single pair, or work together with a whole cluster of trading tools.
How much do Veles services cost?
The user pays nothing if the bots do not generate income. The commission for using the service begins to be charged only from the moment the bot generates profit. The commission is 20% of the profit, but no more than 50 USD per month, for each of three types of trading: SPOT, Futures USDS-M, Futures Coin-M.
What is the reception of the Veles bots?
VELES is a simple and convenient platform for creating bots on the cryptocurrency market for those who want to trade, but do not spend all their free time on it. Veles allows you to trade smoothly. We have thought out an easy and clear interface for you to understand what to do and how to configure everything at once. We have taken all the hard work and laid the necessary strategies in advance in the basis of the behavior of bots, and made a convenient template for you. All you need to do is to choose a strategy to your liking - conservative, moderate or aggressive, and launch a ready-made bot for a quick start. It will not take you more than 3 minutes to launch a ready template.

Read more about indicators and ready strategies in our WIKI
Do I have to download Veles or keep my computer turned on for the bots to work?
The user does not need to keep the computer turned on 24/7, because the bot functions from cloud storage.
How to connect Veles interface to HTX with a personal API key?
The site has all the necessary step-by-step instructions on how to create HTX API key, connect to the Veles platform, guide on how to work with HTX - see more in the blog
What are the risks of using the Veles platform with HTX ?
Using Veles platform with HTX is absolutely safe. The system is designed specifically for crypto exchanges, has been security audited and time tested. HTX API key stores only encrypted information about transactions performed. For maximum security, when creating your API key, make sure that the withdrawal option is disabled, for this reason the platform does not have access to your funds. We wrote more about API-key and its connection in WIKI